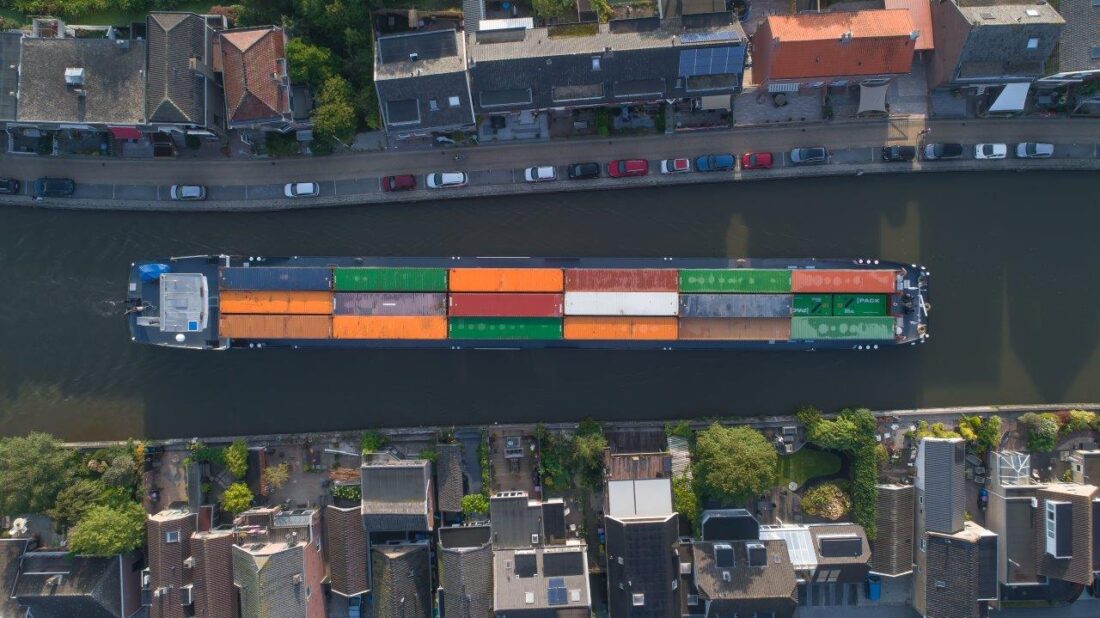 Ebusco takes over 40% stake in Zero Emission Services
18 March 2022 – Ebusco, a pioneer and frontrunner in the development of electric buses and charging systems, has taken over 40% of the share capital of Zero Emission Services B.V. (ZES). Ebusco took over the shareholding from ENGIE, one of the founding shareholders of ZES. ZES and Ebusco share their commitment to zero-emission transportation. As our solutions are highly complementary, together Ebusco and ZES can significantly increase their joint impact in the maritime sector.
Mutual benefits
Acquiring a stake in ZES perfectly fits Ebusco's strategy and mission to contribute to a better environment by enabling safe, sustainable, emission-free, and affordable transportation ecosystems. Ebusco's shareholding in ZES marks the beginning of a collaboration in which ZES can benefit from Ebusco's experience with heavy-duty batteries and battery management systems. As part of its Energy Storage Systems (ESS) products, Ebusco has been developing Mobile Energy Containers (MECs) in the last years. These solutions can be perfectly integrated into the ZES concept. ZES' experience in the inland shipping market and Ebusco's experience in the electrification of the bus market can increase their joint impact in the maritime sector.
Furthermore, Ebusco has extensive experience in monitoring its entire bus fleet and its charging infrastructure through its dedicated software platform Ebusco Live. This real-time fleet management system and the knowledge and experience gained can be used to further develop the ZES offering and the efficiency of its solutions.
Attractive market
Today's inland vessel industry shows many similarities with the bus industry ten years ago. At that time, Ebusco pioneered the development of electric buses and associated EV infrastructure. However, the overall landscape and acceptance of electric transport nowadays are now much more advanced, so the transition within inland shipping is likely to happen faster.
Peter Bijvelds, CEO of Ebusco comments: "We are excited about this transaction, an important step for Ebusco in this very promising sector. We are convinced that Ebusco's participation in ZES can bring accelerated growth in the adoption of electric inland shipping. Together we can lead the way in this virtually untapped market. We are looking forward to working with the other shareholders and the ZES team to make clean, emission-free inland shipping the new standard."
Change of management
When Ebusco comes on board as a shareholder, there will also be a change in the Management Board. Bart Hoevenaars, currently Business Development Manager Energy at Ebusco, will take over the role of CEO from Willem Dedden as of 1 April 2022. Bart Hoevenaars has extensive experience in the energy sector and is, therefore, excellently qualified to lead ZES through its next phase.